Crispr/cas9-mediated genome editing of epstein-barr virus in human cells. Increasing the Efficiency of CRISPR/Cas9
Crispr/cas9-mediated genome editing of epstein-barr virus in human cells
Rating: 6,5/10

1259

reviews
Increasing the Efficiency of CRISPR/Cas9
Lentivirus transduction in particular has been used in many labs because of the high efficiency of delivery and stable gene expression. Cas9 as a versatile tool for engineering biology. In addition, the review emphasizes on the potential application of this system in the treatment of different diseases, such as pulmonary, gastrointestinal, hematologic, immune system, viral, autoimmune and inflammatory diseases, and cancer. All authors approved the final version of the manuscript. This dCas9 can be fused with other modulator effector domains for the transcriptional regulation of gene expression. Thus, whole-genome sequencing at high coverage to assess the degree of off-target cleavage has revealed this to be a very rare event ; ; and the Cas9 system has proved to be remarkably specific.
Next
The implication of CRISPR/Cas9 genome editing technology in combating human oncoviruses
The Journal of general virology 96, 626—636 2015. The editing was reasonably efficient, and no off-target cleavage was noted. Using this system, we expected to obtain LacZ + viruses that could form blue plaques after staining with X-gal substrates. Integrase-deficient lentivirus: opportunities and challenges for human gene therapy. Oncology letters 2, 525—530 2011. In addition to its versatility and simplicity, the Cas9 system is remarkable that it achieves a high degree of specificity and provides almost exclusive on-target cleavage given the large size of the human genome. Conditionally replicating herpes simplex virus mutant, G207 for the treatment of malignant glioma: results of a phase I trial.
Next
Jobs in Virology by ASV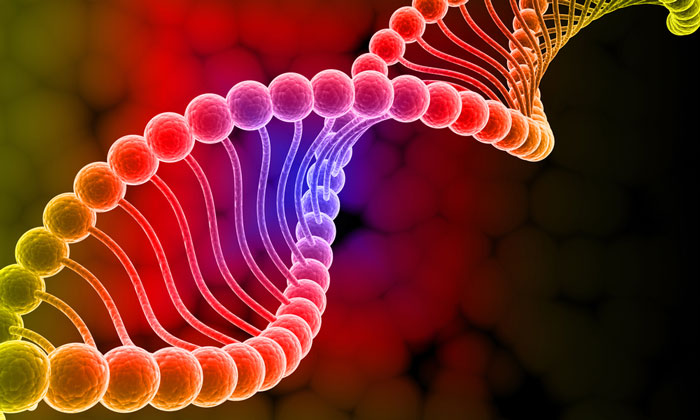 Here, we provide diagrams to summarize the steps involved in the process. For the construction of the donor plasmids, different strategies were used. Molecular therapy: the journal of the American Society of Gene Therapy 12, 1101—1110 2005. Nature biotechnology 32, 819—821 2014. All experiments were performed in triplicates. All amplified fragments were shown to possess the expected size.
Next
CRISPR/Cas9‐Mediated Genome Editing in Epstein‐Barr Virus‐Transformed Lymphoblastoid B‐Cell Lines
Therefore, the substitution of these two genes has been widely used for the development of oncolytic viruses. By using same strategy, Ali et al. Then, the dishes were stained with neutral red for overnight, and the plaques were counted manually using a white-light transilluminator. It is much faster, easier, cheaper, and efficient than the other genome editing tools. Furthermore, we used another approach to evaluate the integrity of the seamless gene replacement. X protein of hepatitis B virus modulates cytokine and growth factor related signal transduction pathways during the course of viral infections and hepatocarcinogenesis.
Next
Jobs in Virology by ASV
Immunogenicity of the viral vector is another problem both for lentiviruses and adenoviruses. . Being intracellular parasites with the property of establishing latency and integrating into the host genome, these viruses are a therapeutic challenge for biomedical researchers. A generalized technique for deletion of specific genes in large genomes: alpha gene 22 of herpes simplex virus 1 is not essential for growth. Thus, reagents that are specifically able to target nucleotide sequences within viral genomes would be a useful addition to the antiviral armamentarium. Methods in molecular biology 797, 1—19 2012.
Next
CRISPR/Cas9‐Mediated Genome Editing in Epstein‐Barr Virus‐Transformed Lymphoblastoid B‐Cell Lines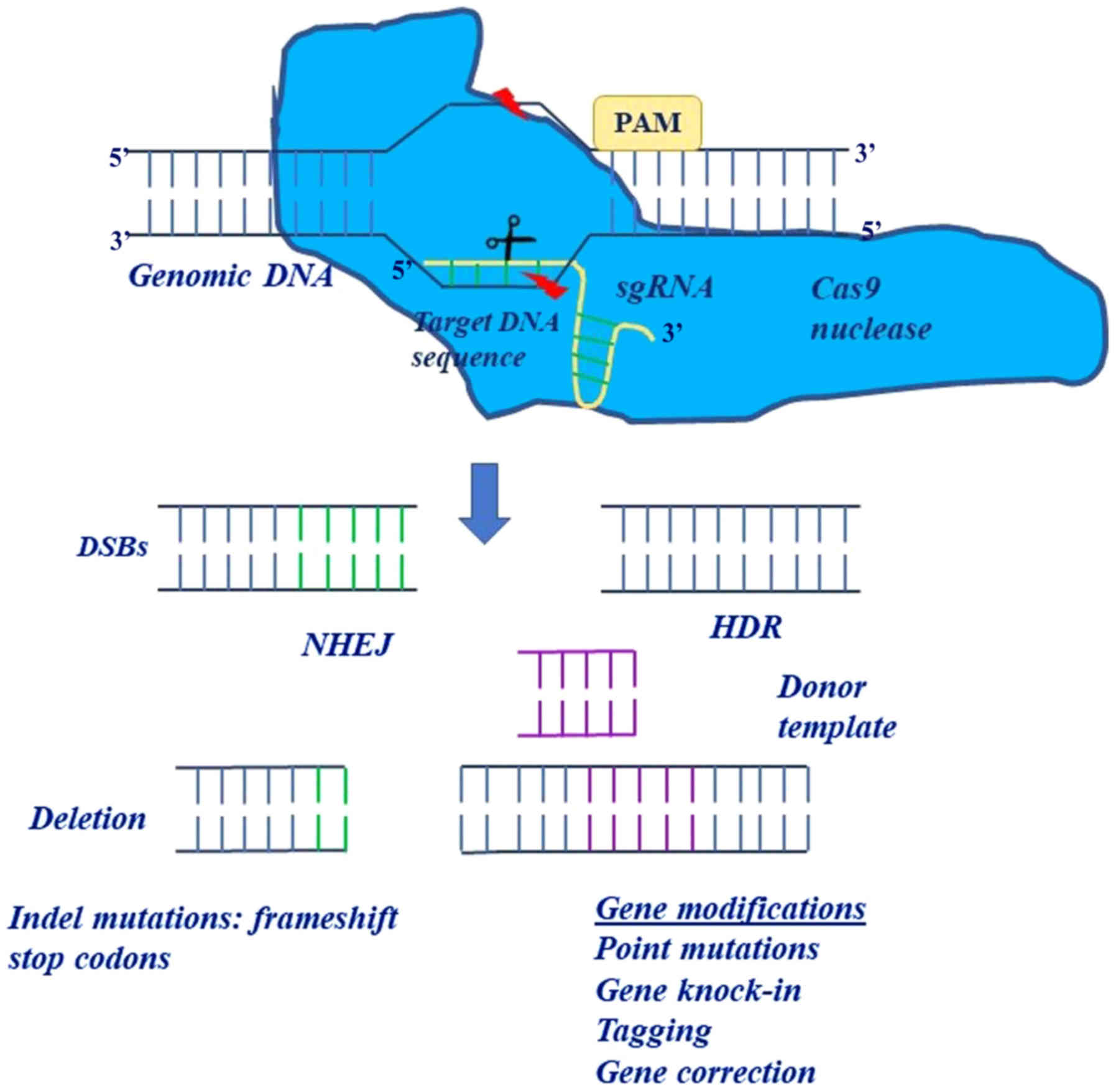 Particularly, the intact replacement of a sizable genomic fragment with a target gene was verified by sequencing the amplification product using primers targeting the flanking regions of the target gene. These include immune-suppression associated lymphomas, Burkitt lymphoma, Hodgkin lymphoma, nasopharyngeal and gastric carcinomas. Missing nucleotides were frequently observed and thought to be dominant mutations. Nevertheless, viral proteins may present useful targets for therapy, e. Viral super-enhancers activate key host genes. Cellular p53, the major cellular tumor-suppressor protein, is a target of E6, which binds and degrades p53 while E7 complexes with proteins in the retinoblastoma family of tumor suppressors that regulate the cell cycle, pRb, p107 and p130 resulting in phosphorylation and release of the E2F transcription factors promoting cell cycle progression.
Next
The CRISPR/Cas9 genome editing methodology as a weapon against human viruses
Nature methods 11, 783—784 2014. In this way, it was possible to inactivate viral gene expression and replication in latently infected microglial, promonocytic, and T cells. Please see our lab website for further details gewurzlab. These provide an excellent environment, including many opportunities for collaboration, seminar series and excellent core facilities. After final confirmation by whole genome sequencing, the correct clones were further selected as vectors for cancer therapy and vaccine development. J Virology 2017 Oct 13;91 21.
Next
(PDF) CRISPR/Cas9
Hepatitis B x antigen and p53 are associated in vitro and in liver tissues from patients with primary hepatocellular carcinoma. The researchers also show importantly that there was no toxic effect on non-infected cells. Given the difficulty replacing two copies of the same gene on a single genome, the efficiency of this synchronous replacement is very low when using traditional recombination methods. We wish to thank past and present members of the Department on Neuroscience and Center for Neurovirology for their continued support and insightful discussions. Fusion of catalytically inactive Cas9 to FokI nuclease improves the specificity of genome modification.
Next
Jobs in Virology by ASV
Methods in molecular biology 1239, 75—103 2015. This method is easy to apply and has been used in a wide variety of experimental models, including cell lines, laboratory animals, plants, and even in human clinical trials. Human immunodeficiency virus is also involved in carcinogenesis, although not directly, but by facilitating the infection of many oncoviruses through compromising the immune system. Mechanisms of human papillomavirus-induced oncogenesis. After a 48-h transfection, supernatants were collected and clarified by passing through 0.
Next